Residential Pressure Washing
Residential Concrete Cleaning
Are your residential driveways and walkways covered in green or black algae? Did you know that when algae begins to take over your concrete surface areas they will become extremely slippery when wet cause a huge liability to your family, neighbors, employees or clients.
Heat Wave Pressure Washing takes these simple residential areas very seriously, and with our knowledge of calculated detergent formulas we pretreat all of our concrete surfaces first to allow our commercial grade Hot Water surface cleaners to not only be efficient but make sure they eliminate ALL algae, dirt and grime to allow full traction as they were designed.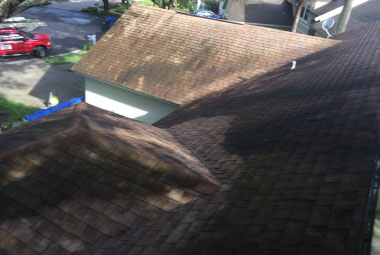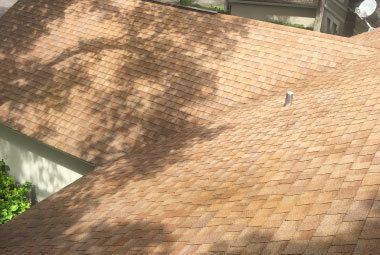 Soft Wash Roof Cleaning
At Heat Wave Pressure Washing we follow the official guideline of A.R.M.A (Asphalt Roofing Manufacturing Association). We DO NOT use high pressure washing equipment on any residential roof surface.
We use a 40psi pump and apply our customized formulated detergent and allow the detergent do all the work. As a precaution we water and protect all surrounding vegetation to keep them healthy during the entire process.
Soft Wash/low pressure cleaning
What is "soft washing" or "low pressure" cleaning? Pressure washing your home is not about "blasting" the algae and dirt from the surface with high pressure equipment. At Heat Wave Pressure Washing we clean most of our clients surfaces with a customized cleaning formula that is applied by a 40 psi pump system.
The cleaning formula simply breaks down the dirt, germs and algae from the surface and with our hot water machinery we easily kill the germs and algae and rinse them off the surface not damaging the original surface.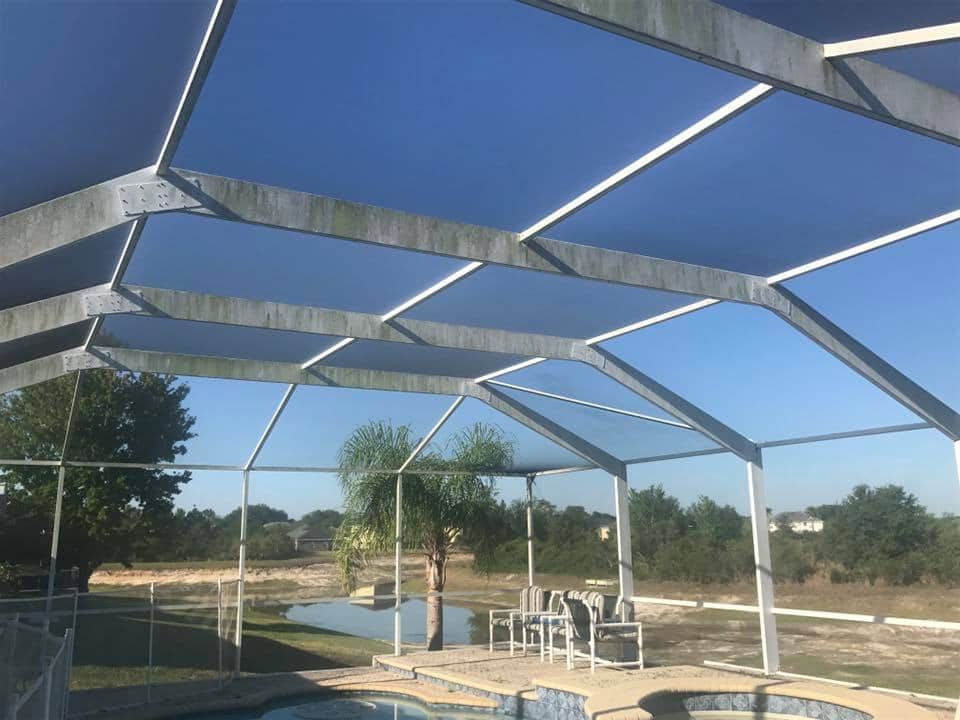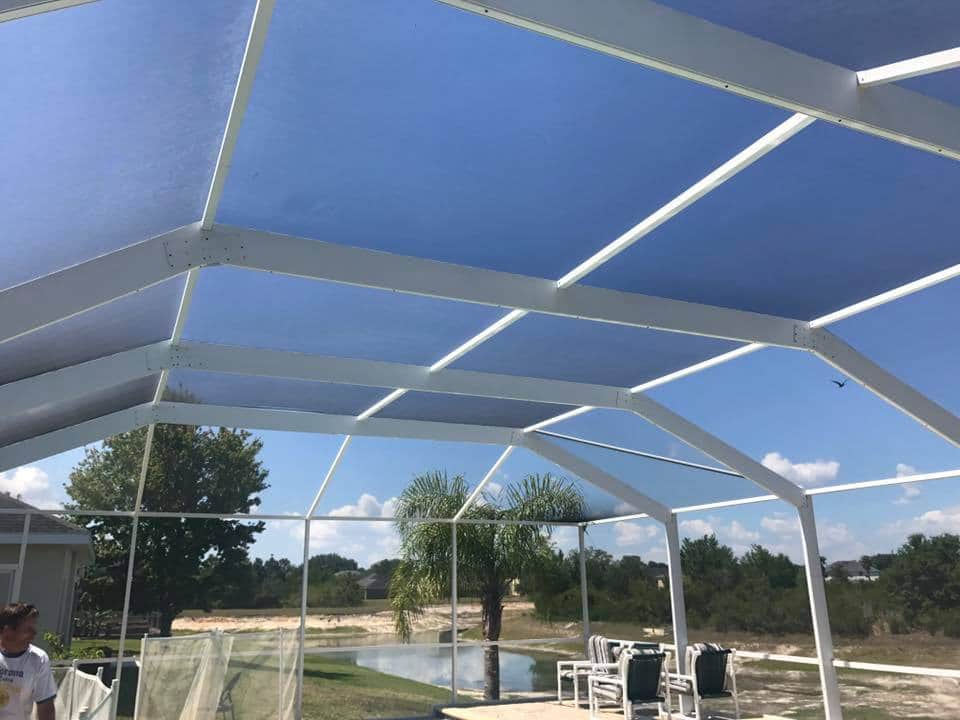 Benefits of regular cleaning
Regular exterior cleaning can make all your exterior painted surface to last an additional 3-5 years. When algae and dirt build up on exterior surfaces they immediately begin breaking down protective coatings applied by the original manufacturer. If removed properly your exterior surface will last a lifetime.
Heat Wave Pressure Washing suggest the following cleaning schedule
Exterior of home
Driveways
Pavers
Pool Enclosure
Roof Cleaning
every 1-1.5 years
every 8-10 months
every 8-10 months
every 10-12 months
every 2-3 years
Pool Enclosures
Many families invest in their homes to have areas where their family and friends can spend time and congregate. One such area is the family pool area. Having a clean pool area is not only beneficial to your family, but also to the structure itself.
A regular scheduled cleaning will eliminate algae build up which if not treated will cause slip hazards, but also a regular cleaning will allow the painted or sealed surface to last for years to come, eliminating large repair or resurface projects.