Riverview Paver Sealing Services
Hillsborough County FL – Call us at 813-693-5522
Heat Wave Pressure Washing is a privately owned, full service Riverview paver sealing company capable of providing you with all of your paver sealing needs. We provide both residential and commercial paver sealing services throughout Hillsborough County and, Pasco County and neighboring FL counties by gaining popularity and referrals from satisfied customers who have contributed to building our trusted reputation for providing skilled and quality paver sealing services.
Paver Cleaning & Sealing
Paver patios, pool decks and driveways are a luxury … a way that you can beautify and increase the value of your home or business. Like many of the luxuries we purchase, our home, our car even our boat we all know that preforming routine maintenance of these luxuries will give us years of enjoyment.
The benefits of maintaining your pavers will not only keep them vibrant , but they will help highlight your surrounding exterior whether its your pool, outdoor kitchen area or help make the front of your home standout.
There are many types of pavers, concrete, brick, flagstone, marble and travertine are the more popular used in Tampa Bay area.
Each type of paver has specific sealants and techniques to get the best finish. With Heat Wave's experienced staff we can educate our clients of why particular sealants works best for their installed pavers.
Maintenance Program (each area)
Included:
One (1) soft wash cleaning to remove all algae and dirt.
Remove any vegetation growth within paver area.
Replace any missing silica sand missing in the sand joints AND reseal those sand joints
Schedule Your Paver Cleaning and Sealing Today
Reasons for sealing your pavers
Keep color of pavers protect from the elements of our Florida climate as well from the UV rays from the pounding sun.
Joint stabilization is key for a safe and healthy paver patio, pool deck and driveway. When the joints are sanded and hardened by the sealant they reduce the rain from washing the base under the paver reducing the common problems of paver shifting ad sinking which can cause unsafe trip hazards.
A well, evenly pitched and sealed paver patio, pool deck and driveway will push the water away from the pavers decreasing the growth of algae and mold.
Even though sealing your pavers will reduce amount of weed growth throughout them, it will not prevent.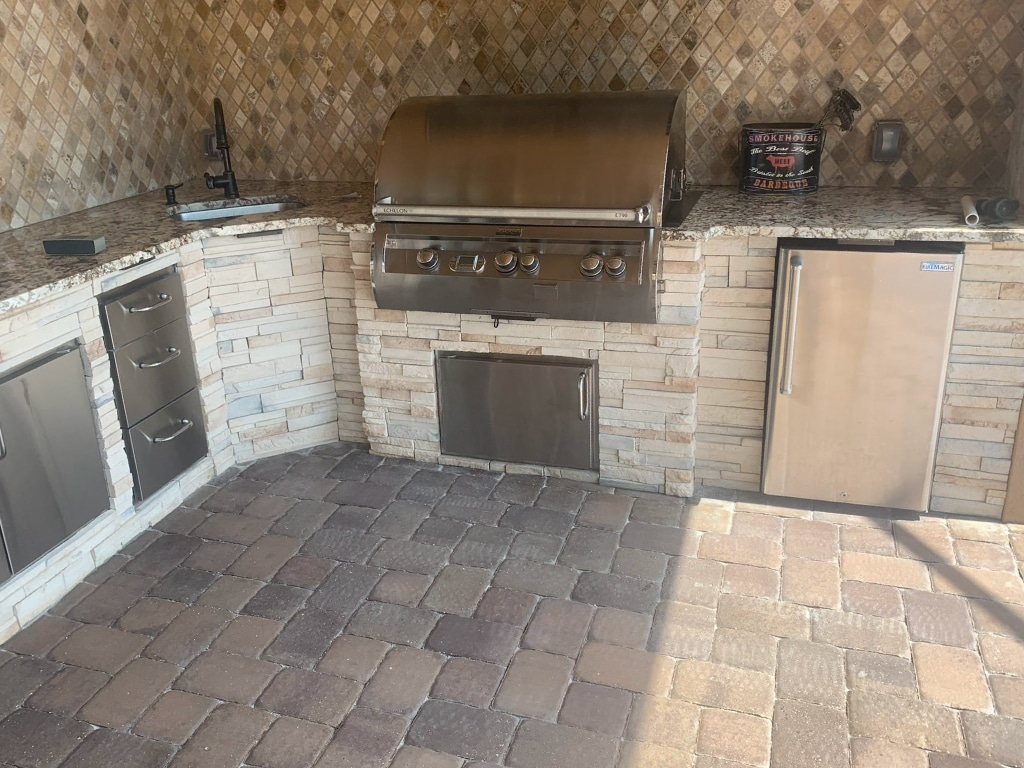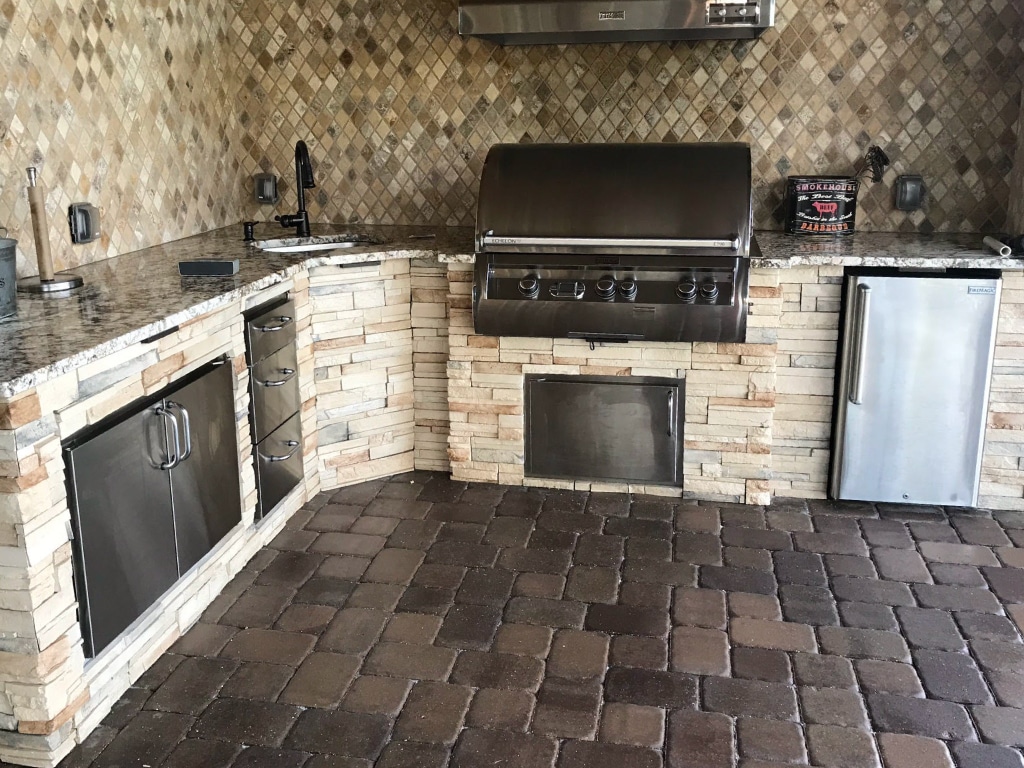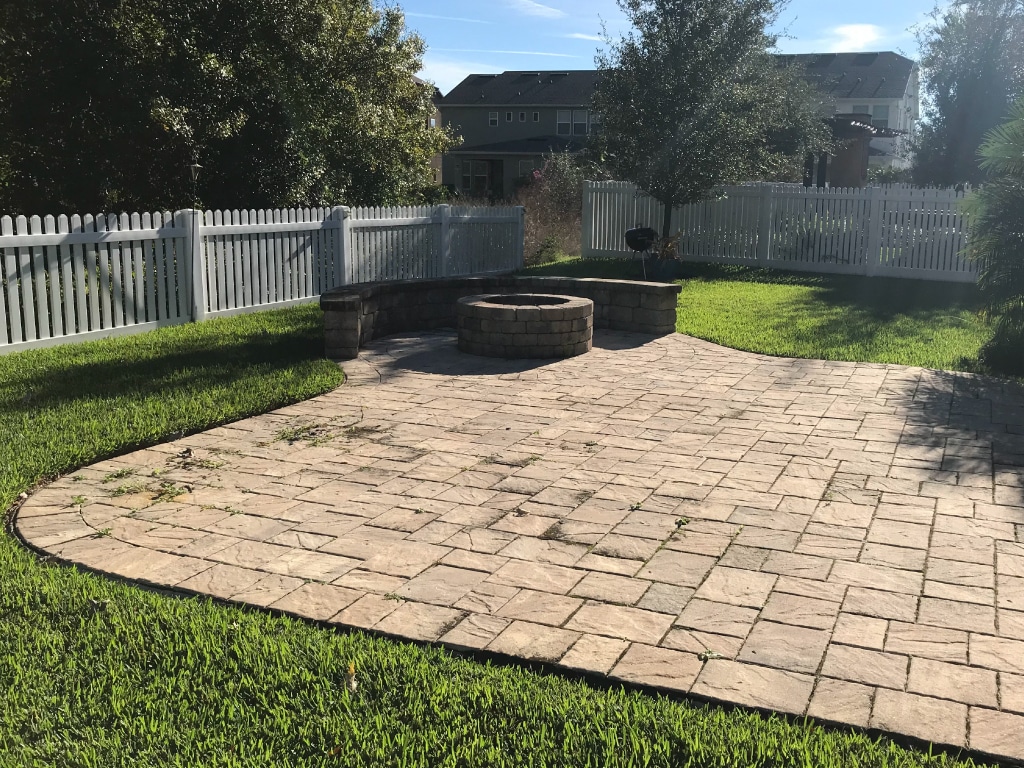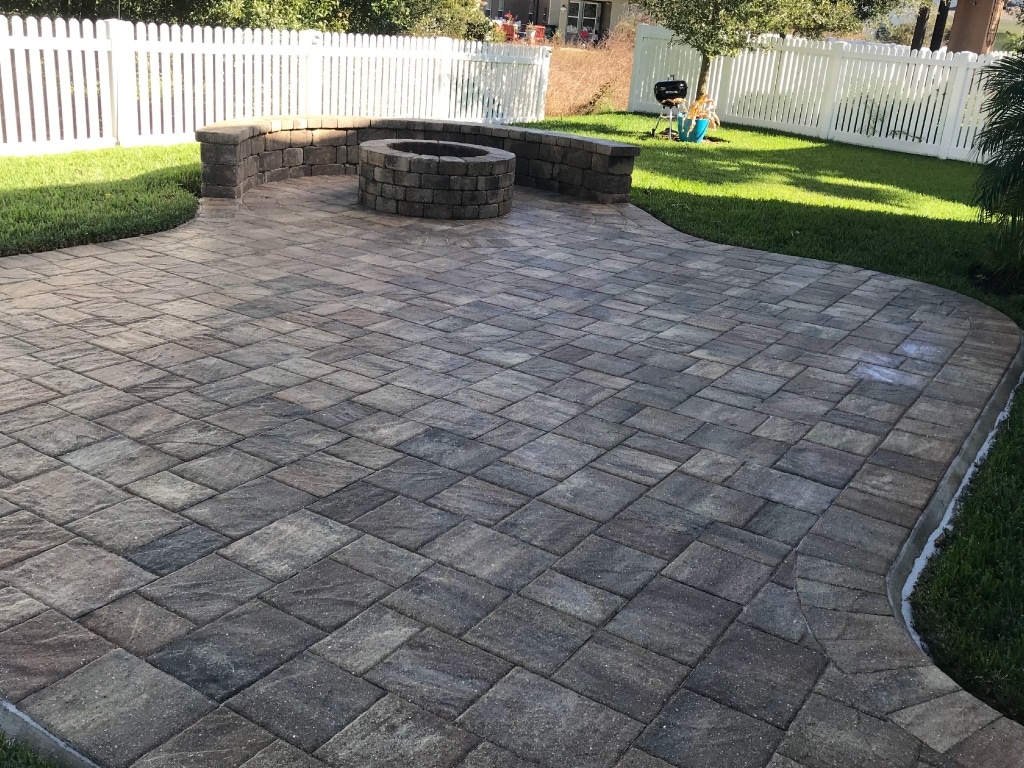 What to ask when looking for the right company to seal your pavers
Is the contractor licensed/insured?
Heat Wave Pressure Washing LLC carries a business license, registered on Sunbiz.org and carries Limited Liability Insurance with $2M in coverage.
What paver sealant is the contractor going to apply and what are the procedures? Is the sealer water or solvent base?
Heat Wave Pressure Washing will not only explain what product we use but also why. Heat Wave Pressure Washing will also go over all procedures and why each step is important to get the best result.
What is the warranty on the sealant?
The sealant we use has a manufacture warranty of 2 years, but Heat Wave Pressure Washing will explain ways that will allow you to get 3-4 years of effectiveness.
How do we maintain the pavers?
Heat Wave Pressure Washing will explain what is required and will offer a yearly maintenance plan that help keep your newly sealed paver beautiful for years to come.